WG 3: Charge-, energy flow, and molecular growth in intermolecular and intracluster reactions
Leader
Dr Sergio Diaz-Tendero, Universidad Autónoma de Madrid, Department of Chemistry, Madrid
Research Interests:
Fragmentation dynamics of highly excited clusters and biomolecules. Charge transfer, electronic and vibrational excitation in molecules and nanostructures.
Co-Leader
Dr Sylvain Maclot, University of Gothenburg, Physics department, Gothenburg
Research Interests:
My research interest is focused on relaxation dynamics of complex molecular systems under ionizing radiations. I perform experiments at different facilities such as ultrafast laser labs, synchrotrons, free electron lasers and ion accelerators using multicoincidence ion-electron spectroscopy.
Tasks
Agree on key model systems and study reactions between cation/anions and neutrals, and between cations and anions under conditions found in space and in planetary atmospheres;
Agree on key model systems and study how pure and heterogeneous molecular clusters respond to different excitation agents on ultrafast and ultraslow timescales;
Develop theory and models to describe charge and energy flow in binary molecular and intracluster reactions
Develop new theoretical tools to accurately describe molecular growth processes in intermolecular reactions and of energetically processed molecular clusters.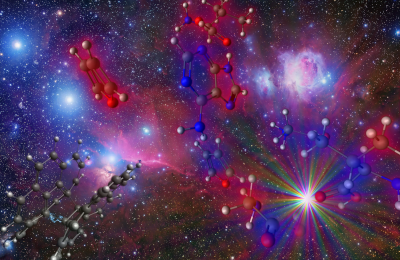 ---
Participants
1.
Alicja Domaracka
Centre de Recherche sur les Ions, les Materiaux et la Photonique, Caen
2.
Marta Labuda
Gdańsk University of Technology, Faculty of Applied Physics and Mathematics, Gdansk
3.
Henning Zettergren
Stockholm University, Department of Physics, Stockholm
4.
Thomas Schlathölter
University of Groningen, Zernike Institute for Advanced Materials, Groningen
5.
Paola Bolognesi
Consiglio Nazionale delle Ricerche (CNR), CNR-ISM (Istituto di Struttura della Materia ), Area della Ricerca di Roma 1 - Roma
6.
Sergio Diaz-Tendero
Universidad Autónoma de Madrid, Department of Chemistry, Madrid
7.
Sanja Tošić
Institute of Physics Belgrade, -, Belgrade
8.
Marta Łabuda
Gdansk University of Technology, Faculty of Applied Physics and Mathematics, Gdansk
9.
Annemieke Petrignani
University of Amsterdam, Van 't Hoff institute for Molecular Sciences, Amsterdam
10.
Jennifer Noble
Aix-Marseille Université, PIIM Laboratory, Marseille
11.
Henning Schmidt
Stockholm University, Stockholm
12.
Christian Alcaraz
CNRS - Université Paris-Saclay, Institut de Chimie Physique, Orsay
13.
Oded Heber
Weizmann Institute of Science, Particle Physics and Astrophysics, Rehovot
14.
Mark Stockett
Stockholm University, Department of Physics, Stockholm
15.
Vladimir Sreckovic
Institute of Physics Belgrade, Department of Physics, Belgrade
16.
Riccardo Spezia
CNRS and Sorbonne Université, Laboratoire de Chimie Théorique, Paris
17.
Marie-Christine Bacchus
University Lyon 1, Institut Lumière Matière, Villeurbanne
18.
Emilio Martinez-Nunez
Universidade de Santiago de Compostela, Physical Chemistry, Santiago de Compostela
19.
Mathias Rapacioli
Laboratoire de Chime et Physique LCPQ, CNRS, Toulouse
20.
Elena Jiménez
University of Castilla-La Mancha, Department of Physical Chemistry, Ciudad Real
21.
André Canosa
CNRS - Université de Rennes 1, Institut de Physique, Rennes
22.
Olga Lushchikova
Olga Lushchikova, Condensed Matter Physics, Nijmegen
23.
Franco Gianturco
Innsbruck University, Dept of Physics, Innsbruck
24.
Roland Wester
University of Innsbruck, Institute for Ion Physics and Applied Physics, Innsbruck
25.
Sarvesh Kumar
Sarvesh Kumar, CEFITEC Dept. of Physics, FCT/UNL, Caparica
26.
Sadia Bari
Deutsches Elektronen-Synchrotron DESY, Photon Science, Hamburg
27.
Ioan SCHNEIDER
Université Le Havre Normandie, LOMC-UMR-6294, Le Havre
28.
Miroslav Polasek
J. Heyrovský Institute of Physical Chemistry of the CAS, Chemistry of Ions in Gaseous Phase, Praha
29.
Daniel J. Arismendi-Arrieta
Donostia international Physics Center, San Sebastian
30.
RITA PROSMITI
RITA PROSMITI, PAMS-IFF-CSIC, MADRID
31.
Ales Vitek
VSB - Technical University of Ostrava, IT4Innovations, Ostrava
32.
Sylvain Maclot
University of Gothenburg, Physics department, Gothenburg
33.
Nicolina POP
Politehnica University Timisoara, Physics Department, Timisoara
34.
Lorenzo Avaldi
Consiglio Nazionale delle Ricerche (CNR), Istituto di Struttura della Materia, Rome
35.
Michael Gatchell
Stockholm University, Department of Physics, Stockholm
36.
Lola Gonzalez Sanchez
University of Salamanca, Physical Chemistry, Salamanca
37.
Graham Worth
UCL, Chemistry, London
38.
Majdi Hochlaf
University Gustave Eiffel, COSYS, Champs sur Marne
39.
Rebecca Ingle
Rebecca A Ingle, University College London, London
40.
Assimo Maris
University of Bologna, Chemistry, Bologna
41.
Luca Evangelisti
Luca Evangelisti, Department of Chemistry "G. Ciamician", Bologna
42.
Melandri Sonia
Melandri sonia, 1965, Bologna
43.
Dariusz Kedziera
Nicolaus Copernicus University in Torun, Faculty of Chemistry, Torun
44.
Gao-Lei Hou
Xi'an Jiaotong University, School of Physics, Xi'an
45.
Christine Joblin
Institut de Recherche en Astrophysique et Planétologie, Université de Toulouse (UPS), CNRS, CNES, Toulouse
46.
Marcos Mandado
Universidade de Vigo, Physical Chemistry, Vigo
47.
Alexandre Marciniak
Laboratoire Collisions Agrégats Réactivité, CNRS, Toulouse
48.
Peter Georgiev
The University of Sofia, Condensed Matter Physics, Sofia
49.
Stanka Jerosimic
University of Belgrade, Physical Chemistry, Belgrade
50.
Demeter Tzeli
Demeter Tzeli, Department of Chemistry, Athens
51.
Rocio Borrego
Rocio Borrego, CNR -Istituto di Fotonica e Nanotecnologie, Milano
52.
Sándor Demes
CNRS-Université Le Havre Normandie, LOMC, Le Havre
53.
Giuseppe Mattioli
Consiglio Nazionale delle Ricerche, Istituto di Struttura della Materia ISM-CNR, Roma
54.
Basile Curchod
Durham University, Department of Chemistry, Durham
55.
Aliezer Martinez-Mesa
Université Paul Sabatier, Laboratoire Collisions Aggrégats Réactivité, Toulouse
56.
Lucas Schwob
Lucas Schwob, Hamburg
57.
Jacopo Chiarinelli
Italian research council (CNR), institute of structure of matter (ISM - CNR), rome
58.
Sandra Brünken
Radboud University, FELIX Laboratory, Nijmegen
59.
Mathias Poline
Mathias Poline, Physics, Åkersberga
60.
Eduardo Carrascosa
Bruker Daltonik, Bremen
61.
Anna Kaczmarek-Kędziera
Nicolaus Copernicus University in Torun, Chemistry, Toruń
62.
Darío Barreiro Lage
Universidad Autónoma de Madrid, Química, Madrid
63.
Alice Schmidt-May
Alice Schmidt-May, Fysikum, Stockholm
64.
Ismanuel Rabadan
Ismanuel Rabadan, Universidad Autónoma de Madrid, Madrid
65.
Prasenjit Seal
Tampere University, Aerosol Physics Laboratory, Physics Unit, Tampere
66.
Ivo Vinklárek
J. Heyrovsky Institut of Physical Chemistry, CAS, Department of Molecular and Cluster dynamics, Prague
67.
Gabriel Karras
Gabriel Karras, STFC-RAL, Didcot
68.
Jochen Küpper
Deutsches Elektronen-Synchrotron DESY & Universität Hamburg, Center for Free-Electron Laser Science, Hamburg
69.
Tijs Karman
Radboud University, Theoretical Chemistry, Nijmegen
70.
Amanda Steber
DESY, Hamburg
71.
Mayken Espinoza-Andaluz
Escuela Superior Politecnica del Litoral (ESPOL), Centro de Energias Renovables y Alternativas (CERA), Guayaquil
72.
Xavier Urbain
Université catholique de Louvain, Institute of Condensed Matter and Nanosciences, Louvain-la-Neuve
73.
Martina Šimsová, née Zámečníková
Luleå University of Technology, Applied Physics, Luleå
74.
Magnus Gustafsson
Luleå University of Technology, Engineering sciences and mathematics, Luleå
75.
Ewald Janssens
KU Leuven, Department of Physics and Astronomy, Leuven
76.
Smita Ganguly
Smita Ganguly, Physics, Lund
77.
Piero Ferrari
KU Leuven, Department of Physics, Leuven
78.
Sandor Demes
Univ Rennes, Institut de physique de Rennes (IPR), Rennes
79.
Marcelo Goulart
University of Groningen, Zernike Institute for Advanced Materials, Groningen
80.
Jan Franz
Gdansk University of Technology, Faculty of Applied Physics and Mathematics, Gdansk
81.
Patrick Rousseau
université de Caen Normandie, CIMAP, Caen
82.
Raka Paul
Raka Paul, Department of Physics, Stockholm
83.
suvasthika indrajith
Stockholm University, physics, stockholm
84.
Jose E Navarro Navarrete
Stockholm University, Atomik fysik , Stockholm
85.
Alice Schmidt-May
Stockholm Universitet, Fysikum, Stockholm
86.
Peter Szabo
University of Luxembourg, Department of Physics and Material Science,, Luxembourg-City
87.
Vinitha Meloottayil
Vinitha, MICMAC, Toulouse
88.
Sandra Wiersma
CNRS, Institute de Recherche en Astrophysique et Planétologie, Toulouse
89.
Johan van der Tol
KU Leuven, Department of Physics, section of quantum solid state physics, Leuven
90.
Kevin Anthony Kaw
KU Leuven, Department of Physics and Astronomy, Leuven
91.
Einar Uggerud
University of Oslo, Department of Chemistry, Oslo
92.
Or Licht
Bar Ilan University, Physics, Ramat Gan
93.
Gustav Eklund
Stockholm University, Department of Physics, Stockholm
94.
Klavs Hansen
Tianjin University, Physics, Tianjin
95.
Amine CASSIMI
Amine CASSIMI, CIMAP Laboratory, Caen
96.
Daniel Gonzalez
University of Castilla-La Mancha, Physical Chemistry, Ciudad Real
97.
sonia taamalli
university of Lille, chemistry, Lille
98.
Florian Grussie
Max Planck institute for nuclear physics, Heidelberg
99.
Müll
Max-Planck Institute for Nuclear Physics, Heidelberg
100.
Eva Muchova
UCT Prague, Physical Chemistry, Prague
101.
Andrew Maxwell
Aarhus University, Department of Physics and Astronomy, Aarhus
102.
Yerbolat Dauletyarov
The University of Arizona, Chemistry and Biochemistry, Tucson
103.

King's College London, London
104.
Nrisimha Murty Madugula
ohio state university, physics, Columbus
105.
Matthieu Génévriez
Université catholique de Louvain, Institute of Condensed Matter and Nanosciences, Louvain-la-Neuve
106.
Nanna Holmgaard List
KTH Royal Institute of Technology, Theoretical Chemistry and Biology, Stockholm
107.
Sandra Gómez
Sandra Gómez, Chemistry, London
108.
Jorge Seminario
Jorge M Seminario, College Station
109.
Valérie Brenner
CEA, DRF/IRAMIS, Gif sur Yvette
110.
Michal Farnik
J. Heyrovsky Institute of Physical Chemistry, Molecular and Cluster Dynamics, Prag
111.
Tsegaye Dado
Tsegaye Bojago Dado, Physics, Laser Spectroscopy , Wolaita Sodo University, College of Natural and Computational Sciences, Department of Physics
112.
Thomas Pfeifer
Max-Planck-Institut für Kernphysik, Quantum Dynamics&Control, Heidelberg
113.
Alexander Dorn
Max Planck Institute for Nuclear Physics, Heidelberg